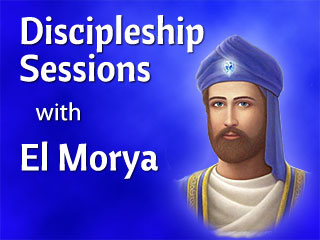 What are Discipleship Sessions?
They are 20-minute personal sessions overshined by El Morya, Serapis Bey, Hilarion, Jesus, Melchizedek or Mother Mary. These sessions are an opportunity to interact directly with a master through David Christopher Lewis to assist you on your path to the ascension
What are the requirements to qualify for these sessions?
That you are in the Holy Order of the Knights and Ladies of the Flame in good standing
That you tithe regularly, 6 or more times per year. New tithers must have tithed twice to qualify for a session.
How do I get to the order page?
First, login. When you visit the Discipleship Sessions category, you will see an option to schedule a session.
I require help!
For any issues with Discipleship Sessions, please call 406-333-7172, or email us at store@heartscenter.org.