Daily Meditations 2019
by Omraam Mikhaël Aïvanhov 405 pages
An Inspiring Thought for Every Day of the Year

Daily Meditations 2019 by Omraam Mikhaël Aïvanhov is a must for every heartfriend. A true messenger of the Great White Brotherhood in the lineage of the Order of Melchizedek, beloved Omraam delivers truth in simple, practical and powerful terms. Order your copy and be inspired every day of 2019. Consider giving Daily Meditations 2019 as a holiday gift this year.
2019 - A Special Collection of Teachings
The editor who put together this year's book has included teachings not found in any of the other Prosveta publications.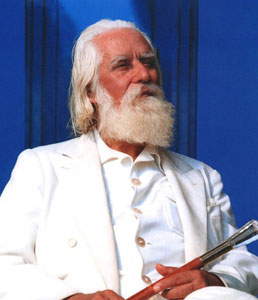 May 26:
When you open your eyes in the morning, what do you think about? The worries from the day before, the difficulties that await you, the problems you will have to tend to and so forth. This is not a good way to start the day. Set aside your worries till later, they can wait. Start by directing your thoughts towards heaven saying, 'Lord, I am thankful to be alive today. It is a new day – one for me to see, hear, walk, love and study. Strengthen my will so that everything I undertake will be in the service of good.' Someone who expresses their gratitude to the Creator the moment they awake increases their inner love and light, and this love and light influence every moment of their day. They see the world around them with different eyes, they have a better attitude towards the people they meet, who open up to them because they feel the peace and joy they radiate. —Omraam Mikhaël Aïvanhov